Dear friends!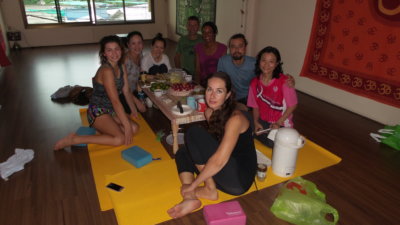 We are happy to announce that finally we finished the video of reviews about our activity at the Shala.
Our students kindly gave interviews where they gave honest appraisal of TAYSP and we are very thankful  or that.
We tried to make this video maximum funny and honest. We did the first performance of this video after Saturday Led Class where our students could see the video first as well as try celebratory cake and have Indian Tulsi tea. We hope that all who have seen the video would appreciate our work.
Thank you for your kindness, Namaste!